Let's take a trip down memory lane… 
I (Katie) have been a speech language pathologist for almost 11 years, but I remember my first few months like they happened yesterday. Fresh out of graduate school, working in a large private practice, I was closer in age to some of my clients than I was to their parents… and it definitely showed! Being in my mid-20's without any children of my own, it was incredibly intimidating to do parent training. Unfortunately for my 26-year-old self, working in private practice means that parents are generally highly involved in the therapy process, so hiding in my office wasn't an option!
It honestly took me a long time to truly feel comfortable giving parents feedback. Thankfully, I had joined a practice that had several experienced clinicians, and they shared their best strategies for getting parents on board with the therapy process. Over the years, I began to actually enjoy having parents in my office (no hiding needed!), and I learned how much faster we can make progress when I communicate regularly with caregivers.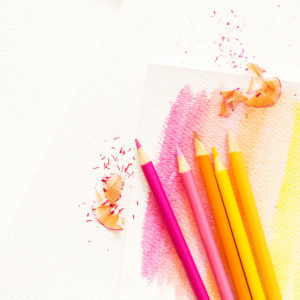 Declarative Language (an SLP's secret weapon!)
One of the first tools that I learned from my mentor therapists was the importance of using declarative language (instead of imperative language) and I quickly learned to share this idea with parents. It seemed like this one simple "trick" made a huge difference in the lives of my clients, and almost immediately improved the relationship between the parent and child. I began to do my research and realized that many other SLPs (Linda Murphy, Sarah Ward, Kristen Jacobson, and others) were talking about this, too! In this post, I am going to explain the difference between these two styles of communication, and outline the benefits of using declarative language in many circumstances. My experience is mostly in working with children with language impairments, autism spectrum disorder, ADHD, and learning challenges; however, these tools also work with typical children. In fact, I use them with my own kids regularly.
To start, let's make sure we have all of the important terminology.
What is Imperative language?
Simply put, imperative language requires a response. This can be problematic for children, especially if they have a language impairment. Examples of imperative language include:
Asking direct questions

"What did you do at school today?"
"What color is your shirt?"
"How should you say good-bye to Grandma?"

Giving commands

"Get your book and sit down, it's time to read."
"Look at me when I'm talking."
"Give me the white socks."
It's important to note that, as parents, imperative language is essential for certain situations. If you need to get out the door by 7:15 am with everyone's lunch box, water bottle, signed permission slips, winter gear, and soccer uniform… let's be honest, we all need to use imperative language sometimes! Also, when I see parents using a lot of imperative language with their children, I recognize that many times, that parent is trying their best to show what their child knows or help them be successful communicators. However, this type of interaction does not necessarily lead to back-and-forth conversation or shared enjoyment. Instead, one person is in control, while the other person is expected to provide an answer/response. This is not the type of language we want to use for building relationships, or helping our children develop their self-regulation/executive function skills. 
What is Declarative language?
Declarative language is quite different, in that it does not require a response from the other person. The purpose of declarative language is to share information, which then invites the child to engage on their own terms. Interestingly, many children actually respond better to declarative language, and their communication ends up increasing! Examples of declarative language include:
Statements that share our own feelings or experiences

"I loved that movie. My favorite part was…"
"I'm hungry for pizza."

Commenting or describing

"My day was so crazy! I was late to school because there was so much traffic!"
"Wow, the sky is pink and orange tonight."

Praise

"You are great at…"
"I love how you listened to Grandpa's story."

Think-aloud/problem solving statements (these are my favorite)

"I wonder what would happen if we tried…"
"I'm curious about why the grass is so muddy this morning."
"Last time we tried ____, it didn't turn out very well! This time, I am going to try ____."
Why is declarative language useful? 
Allows our children to "hear our thoughts" and learn to self-regulate. As young children develop language, they narrate their activities out loud. Around the age of 4 or 5, this turns into their "inner voice" and they do this internally. We can give children a model so they begin to develop their own inner voice.
Builds executive function skills such as inferencing and problem solving. Do you remember when you were a child, and it seemed like adults knew what to do all the time? Now that we are adults, isn't that comical?? But seriously, because adults are constantly problem-solving in our own minds, children don't realize how much effort it takes. When you start problem-solving out loud in front of your child, you bring them into your thought process. They may even surprise you with a solution from time to time! What does this look like in real life? You might say (out loud) while driving home, "Oops, this road is closed up ahead. Instead of sitting in this traffic, I'm going to turn around and try a different route. But since we are going to be late, I probably won't have time to cook the dinner I was planning. Let's make pancakes since that will be faster. I will call dad and ask him to start cooking." You are showing your child how to solve problems, how to stay calm under pressure, and how to be flexible.
Encourages curiosity and social wondering in children. Rather than teaching children to simply carry out our commands, this communication style provides opportunities for children to use language in a more authentic way. One aspect of social development that I work on with a lot of my clients is the concept of social wondering. While many children can ask questions (e.g., who, what, where) when they are directly prompted, the underlying skill in this case is wondering about the other person! If you aren't wondering anything, you don't have any reason to ask questions. On the other hand, when a child is curious, asking questions comes more naturally.
Promotes social reciprocity. When an interaction relies mostly on imperative language, there is a lot of pressure on the other person to respond! Much like a job interview, if someone is constantly asking direct questions, it can be exhausting… and it doesn't feel like a two-way street. Declarative language invites a more equal dynamic, which means the interaction can be a shared experience (rather than one-sided).
What are some examples of declarative language that I can use with my child? 
My favorite part was…
I love ____ with you!
I'm feeling…
I noticed…
It smells like/sounds like/looks like
I am worried about…
I'm wondering what would happen if…
I'm thinking about…
I realized..
When… happens, I don't like it.
I forgot about…
We want to hear how this goes with you and your child! 
If you aren't following us on social media yet, jump on over and follow us. Our community is growing fast, and we have a few experts taking over our Instagram and blog over the next few weeks. You won't want to miss this! Also, did you know that we have an online parenting course for parenting ADHD? We designed this course, Creating Calm, to be about you, your child, and helping you solve whatever parenting challenges you face. We are here for you!
 Have a beautiful week,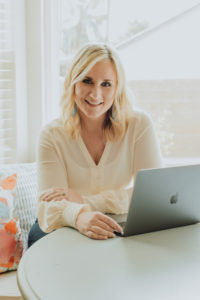 The contents of this site are opinions of The Childhood Collective PLLC partners unless otherwise noted. The information on this site is not intended to diagnose, treat, or prevent any type of medical condition and is not intended as personalized medical/psychological advice. Any decision you make regarding your and your family's health and medical treatments should be made with a qualified healthcare provider.