Who can believe that the holidays are already coming up? The unstructured time, lack of routine, and busy days can lead to some big emotions and challenging behaviors. To help you parent your child with ADHD during the holiday season, we've teamed up with Dr. Carrie Jackson. Here are our top tips for kids to thrive with ADHD during the holidays:
1) Prepare
If you want your child to thrive with ADHD during the holidays, then keeping routines is essential. Unfortunately, most of our kid's normal routines are disrupted during the holidays. To help your child adjust to the changes, make sure to prepare them in advance. Talk with your child about where you will be for the holidays. If you are flying to a different time zone, prepare them for how this will affect their day.
2) Maintain Routine
As we said before, children with ADHD thrive with routines. As much as possible, try to keep your same routines for your child with ADHD during the holidays as consistent as possible. For example, even if your child is going to bed later than usual, try to keep the bedtime routine consistent. And if you know your child's behavior is worse when they are up late, try to cut out of activities early so they get a good night of sleep.
3) Get Your Child Involved
Children with ADHD are often very creative. Give your child opportunities to shine during the holidays by having them devise their own activities or traditions. If they love to cook, have them help make meals or bake cookies with you. Have them pick out a fun, new craft or plan a family outing.
4) Notice the Positive
Invest your energy into noticing when your child is getting it right. When you see them using good manners at your family or friend's home, point out how polite they are. Thank them when they adjust and stay calm with a disappointing change in plans. Remember, praising is teaching. So if you want them to learn new skills, give them specific praise on what you see them doing well (e.g., "I love how you held the door open for me. That was so polite!").
5) Manage Expectations
Remember that this time of year can be challenging for children. They may have to manage different expectations from family members, deal with different time zones in travel, or occupy themselves more if they aren't at school all day. Sometimes, Everyone feels a little "off" when out of the regular routine. Try to pull back a little on your expectations for your child. Allow your schedule to be flexible and change plans if your child needs more or less activity.
6) Screen Expectations
More time either at home or traveling often means more time for your child on screens. Go easy on yourself and know that this increase is temporary and ok. Try to set limits still and have a plan in place to minimize negotiation. If you feel your child wants to spend too much time on screens, have them plan some fun activities. Post a list of games or activities in the house so they have options when they feel bored.
7) Movement and Outdoors
If possible, provide lots of opportunities for your child to move their body and get outdoors. Your child with ADHD needs lots of movement in their day. If the weather is bad, try to find fun indoor activities that provide movement and activity. Our kids love to play Twister or do kids workouts/yoga on Youtube (we love you Cosmic Kids!).
Finally, make sure to give yourself some grace this time of year. With the increased spending, time with family (thanks for parenting advice Aunt Carol…insert eye roll), and travel with kids, it can be STRESSFUL! Offer yourself some compassion, ask for help if needed, and try to find some time to do something you enjoy to manage that stress.
Let us know… what helps your family most when preparing for the holidays?
Dr. Carrie Jackson of The Parent Therapist
Website: https://socalchildpsych.com
Instagram: @the.parent.therapist
Dr. Carrie Jackson is a licensed psychologist practicing in San Diego, California.  She is also a parent coach, creating courses and a group coaching program for parents of kids with ADHD. She is passionate about raising awareness and reducing the stigma about ADHD through social media content.
Thank you, Dr. Carrie! We are so grateful for your expertise in thriving with ADHD through the holidays!
If you have a child with ADHD and you are struggling with behaviors and daily routines, check out our online course, Creating Calm. We break down tools and strategies to help you raise a happy and independent child with ADHD.
Have a wonderful week,
Lori, Katie, and Mallory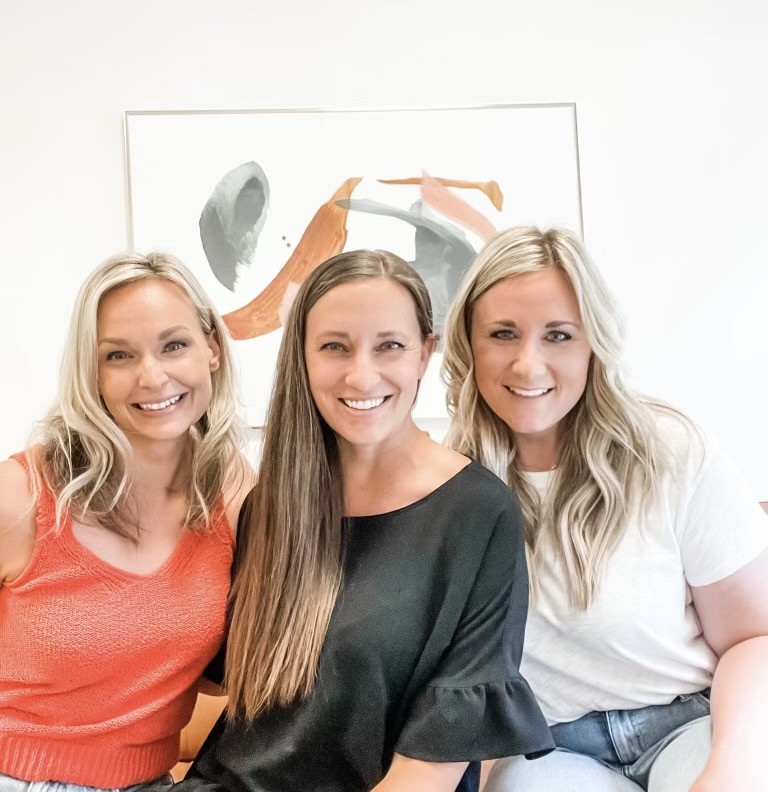 Disclaimer: The contents of this site are opinions of The Childhood Collective PLLC partners unless otherwise noted. The information on this site is not intended to diagnose, treat, or prevent any type of medical condition and is not intended as personalized medical/psychological advice. Any decision you make regarding you and your family's health and medical treatments should be made with a qualified healthcare provider.