Many people aren't aware of the connection between ADHD and anxiety. It is incredibly common for children (and adults!) with ADHD also to face some degree of anxiety. With kids, we often refer to anxious thoughts as "worry thoughts." Are worry thoughts stopping your child in their tracks? Keeping them from doing things they enjoy? Sucking the fun out of otherwise exciting adventures?
ADHD and Worry Thoughts
"I bet they are laughing at me."
"But WHAT IF the worst possible thing does happen?"
"No matter how much I study, I will still fail."
"What happens if my parents can't pick me up after school?"
Worry Can Be SUCH a Bully!
A critical part of facing fears and confronting that worry bully… is talking back to it. For kids (and adults!), writing down some positive, realistic coping thoughts can be helpful. This is one strategy for talking back to worry and managing those negative thought spirals and uncomfortable physical sensations.
How Do I Teach Coping Thoughts to My Child?
1. Talk with your child about different, positive thoughts – have them choose 1-3 that are meaningful and feel true to them (this part is essential).
2. Write down the positive thoughts on a small card or Post-it (something portable).
3. Rehearse the positive thoughts daily and reference the card, as needed, when worry thoughts get stuck.
I need some ideas for coping thoughts!
We have got you covered. Here are a few of our favorite coping thoughts to introduce to kids (but remember, you want them to choose their own, so it feels true and important to them).
I've done this before, and I can do it again
I can handle whatever happens
The worry and feeling can't hurt me
The feeling will not last forever
Thoughts are just thoughts
I have tools I can use to get through this
I am strong and brave
I can boss back my anxiety
This is hard now, but it will get easier
Other Resources for ADHD and Worry Thoughts
If your ADHD child still can't get unstuck from those worry thoughts, make sure to also check our other blog on taking control of worry thoughts for more strategies! We also have several other resources to help support your child!
Check out our free Relaxation Guide, which has physical and emotional/mindset tools to help your child build coping strategies for anxiety.
Check out our free ADHD Parenting Guide, which shares our top six keys for raising a happy + independent child with ADHD
Our online course, Creating Calm, details ways to support kids with ADHD and grow their executive function and emotional regulation skills, which are both important tools for supporting anxiety.
What coping strategies and tools have been helpful for your child? We would love to hear!
Have a beautiful week,
Katie, Lori, and Mallory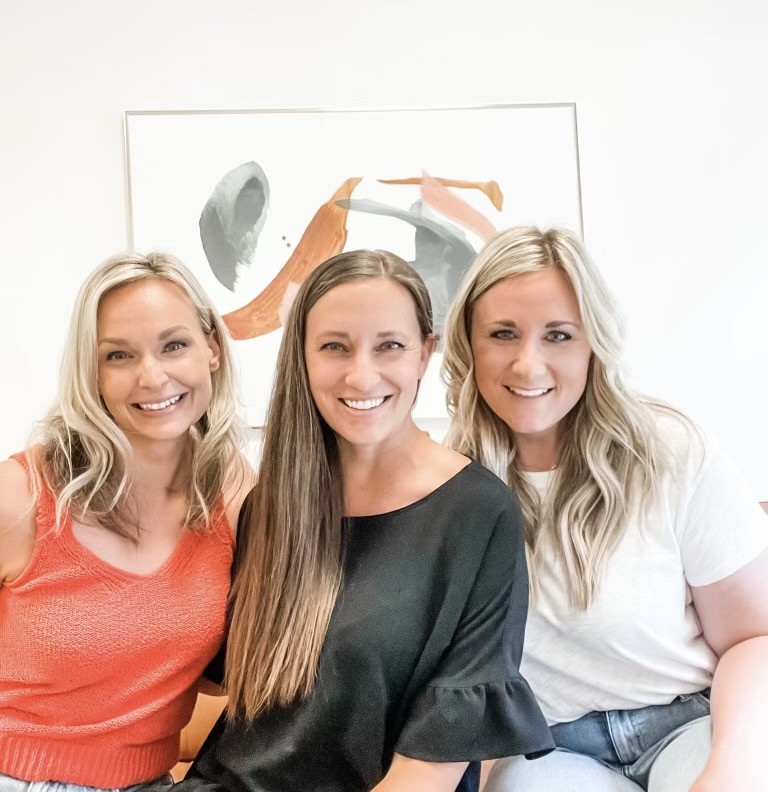 Disclaimer: The contents of this site are opinions of The Childhood Collective PLLC partners unless otherwise noted. The information on this site is not intended to diagnose, treat, or prevent any type of medical condition and is not intended as personalized medical/psychological advice. Any decision you make regarding you and your family's health and medical treatments should be made with a qualified healthcare provider.