You have known for some time that your child struggles more than they should at home. They frequently forget daily routines, and you give constant reminders to help them focus. They quietly stare off while doing homework. Now a 5-minute task turns into 3 hours of back-and-forth. At school, your child is not able to complete the work and is failing classes. After years of struggles, a psychologist evaluates your child. You learn that your child has Inattentive ADHD. In your mind, ADHD children are constantly moving, talking, and overly active. But if anything, your child seems under-active! And doesn't the name, ADHD, stand for attention-deficit "hyperactivity" disorder?
The Inattentive vs Hyperactive ADHD Debate
Many families can feel blindsided by their child's Inattentive ADHD diagnosis. How can their child have ADHD when they have never been overly active? The truth is, ADHD is a diagnosis that has changed frequently over the years. This has led to a great deal of confusion around the diagnosis.
Let's go back to the beginning of the diagnosis, so you see how the confusion started. ADHD first appeared as a diagnosis in the Diagnostic and Statistical Manual of Mental Disorders (DSM) in the 1960s and was termed "hyperkinetic reaction of childhood". This diagnosis was characterized by a short attention span, hyperactivity, and restlessness. In the 1980s, the third version of the DSM changed the diagnosis to "attention deficit disorder (ADD)". It was recognized at this time that attention and focus challenges did not always occur with over activity. Thus, the diagnosis was changed to ADD with hyperactivity or without.
A few years later, the diagnosis changed again to one type of ADHD that included hyperactivity symptoms. By the 1990's, research clearly showed there were two different types of children with attention challenges: those with hyperactivity and those without. The diagnosis was then termed ADHD and three different types emerged from the research: 1) those with inattentive characteristics, 2) those with hyperactive and impulsive symptoms, and 3) those with inattentive, hyperactive, and impulsive symptoms. Our current diagnosis of Inattentive ADHD in the DSM-V continues to show these 3 subtypes of ADHD exist.
What Does Inattentive ADHD Look Like in Children?
Children with inattentive ADHD behave distinctly different than children with hyperactive/impulsive ADHD. For instance, your child with inattentive ADHD may have significant challenges holding their attention to tasks at home (e.g., getting ready for school, brushing teeth, doing chores, doing homework); however, they might have very focused attention to tasks that they like (e.g., playing video games, watching television, playing Legos). In fact, it is very hard to get your child's attention when they are focused on fun tasks. For instance, they may not respond to their name when you call them.
You might also find your child constantly saying, "What did you say?," after you give instructions. And then once your child does listen and begin a task, they become distracted and don't finish. For instance, you tell them to get ready to leave in five minutes, only to find them five minutes later… playing with toys in their room. They aren't being defiant, but following multiple steps is HARD.
Children with Inattentive ADHD also struggle significantly with executive functioning skills. For example, they might have difficulty keeping their desks, backpacks, and bedrooms organized. They might also lose items, forget to bring homework home, forget to turn in homework, and fail to finish assignments. As you can imagine, this can result in a poor grades at school. Sometimes, it can be hard to tell if it is an attention problem or your child is struggling to learn.
If You Think Your Child Has Inattentive ADHD…
If your child is struggling to stay focused and finish tasks across home and school, it may be time to find a specialist to do an evaluation. When considering Inattentive ADHD, it is also important to find out if your child's difficulty focusing in school or doing homework is due to an underlying learning disorder, such as dyslexia.
Make sure to grab a copy of our FREE ADHD Parenting Guide to learn strategies to support your child with Inattentive ADHD at home. We include our top 6 keys for raising a happy and independent child with ADHD.
And check out our online parenting course, Creating Calm, to get step-by-step strategies to address challenging behaviors and ALL the executive functioning tools. In this course, we offer easy to implement strategies so you can find more joy in parenting your child with ADHD.
Have a beautiful week!
Lori, Katie, and Mallory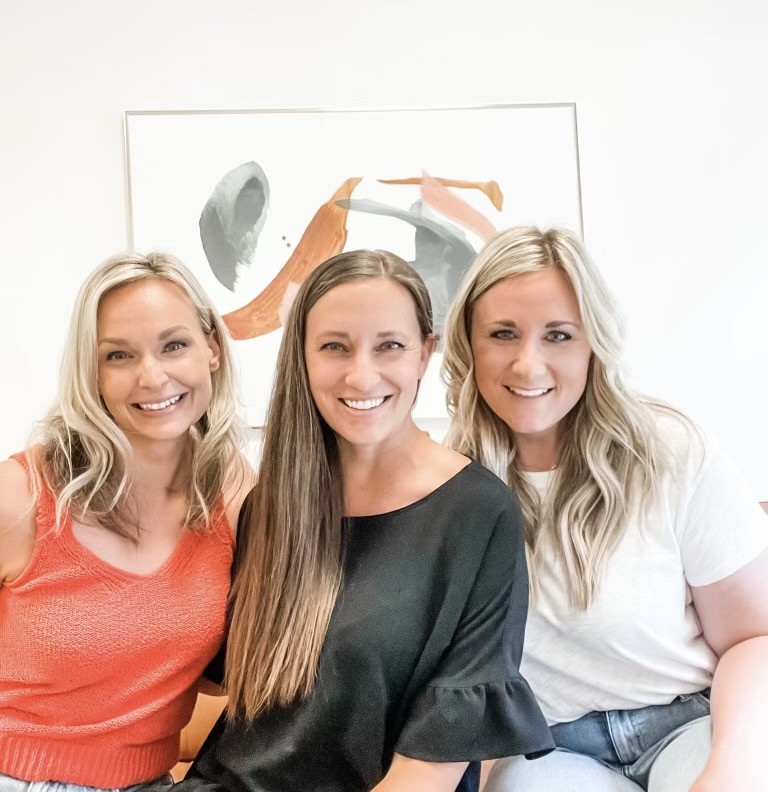 Disclaimer: The contents of this site are opinions of The Childhood Collective PLLC partners unless otherwise noted. The information on this site is not intended to diagnose, treat, or prevent any type of medical condition and is not intended as personalized medical/psychological advice. Any decision you make regarding you and your family's health and medical treatments should be made with a qualified healthcare provider.