Guest Post: Cristin Mullen, LPC
With all that is happening in the world today, many parents are seeking additional support for their children. We have gotten several questions from parents about this topic – so we decided to consult with Cristin Mullen, a professional counselor in the Phoenix area. In this post, Cristin discusses finding the right counselor and how to make the best choice for your family. 
---
Finding someone to connect with your child is a stressful experience, but it doesn't have to be.
Our instinct is to look for the "best," but…
In the medical world, you want the best. It doesn't matter if they are kind of a jerk for the 10 minutes you see them. You want lots of certificates, licenses, referrals, and letters behind their name.
In the therapy world, it's different.
You may have the most knowledgeable person (like me) in the world, but if that person doesn't connect with you and your child, it's money down the drain.
I'm not saying expertise and training are unimportant because they are. However, your best strategy is shifting your aim toward someone that ​matches your needs​ and ​connects with your child​.
The right counselor for you will…
Not increase financial distress. ​It is entirely possible that your child may need up to 1-2 sessions per week for periods of time. Experiencing the stress of financial strain will counter the work in counseling, even if it's just your child going. This means using your insurance or being careful to only connect with counselors, which you could manage the private pay fee for weekly sessions if it came down to that.
Be an easy drive. ​This is also about burden. Some families love that long drive as an opportunity to talk/connect. Many families, however, experience stress with the long drives, and the burden of location creates a barrier to getting treatment. It's not the kiddo's fault, but they suffer the most when this happens.
Connect with your kid.​ I am proud of my 12 years of clinical experience, but man, if I don't connect with the child client in my room, all of that experience doesn't mean squat. If that kiddo decides that they don't like me, we aren't getting anywhere. Study after study shows that as much as 85% of change is attributed to the therapeutic bond. ​Here​ is a fantastic article about just that.
Will give you a low-cost opportunity to reject them.​ Listen, counselors don't want to spin their wheels either. Getting nowhere with clients creates heartache and burnout…quickly. We don't like that either. We'd rather be the right fit too. It's okay to reject us. We don't mind because we know those statistics about the therapeutic bond and want that for you as much as you do. Most counselors offer low-cost or free consultations exactly for this reason.
Ready to find a counselor? Here are four steps to find your child's best options (in the US):
Step 1: Go to the listing at Psychology Today​ (this is not an affiliated link): ​https://www.psychologytoday.com/us/therapists
Search for your zip code
Step 2: Refine your search by insurance​ (if you need to use insurance), ​age,​ and any other factors that are important to you.
Step 3: Ask your child to pick their top 3.​ Now that you have a list of people that meet some of the important criteria let your child be the guide.
Your child can click on the name to learn more about that person.
Step 4: Ask for a consultation.​ Contact the counselor and ask for a "30-minute consultation to see if we are the right fit." Most likely, insurance won't pay for this. You might have to pay for their time, but that beats paying co-pays for ten sessions with no results.
Getting your child's "buy-in."
The real key is to allow your child to meet this person and provide approval. ​The question to ask your child is, "Is this someone that you'd feel comfortable talking to if you wanted to?"
If your child wants to see that person again, and it doesn't matter why, then you schedule an intake assessment and get your file opened. Even if you may not need ongoing counseling. You're connected, and the first steps are done.
Please don't wait to get your child connected with a counselor. Get them connected even when they don't have any concerns. Having a "go-to" person they know is available to them can make all the difference.
Take Five To Save Lives: ​https://www.take5tosavelives.org
Teen Lifeline: 602-248-8336 ​www.teenlifeline.com
---
Cristin Mullen​ is a Licensed Professional Counselor in North Phoenix, providing counseling and academic coaching both in the office and online, specializing in ADHD and executive function deficits. She is the creator and director of the Academic Strategies & Accountability Program (ASAP) for students and the Semester SHIFT Program for parents of struggling students. Cristin speaks at conferences and provides professional development to teachers, parents, and corporate professionals. ​www.azfamilylife.com
---
Thank you, Cristin, for all of this valuable information! We are so grateful for your expertise and friendship! We believe in counseling but we know that parent education is also key! If you would like to learn strategies for the home, check out our online parenting course, Creating Calm. Creating Calm is a video-based course that will teach you simple, step-by-step strategies to help you find joy and confidence in parenting your child with ADHD.
Warmly,
Lori, Katie, and Mallory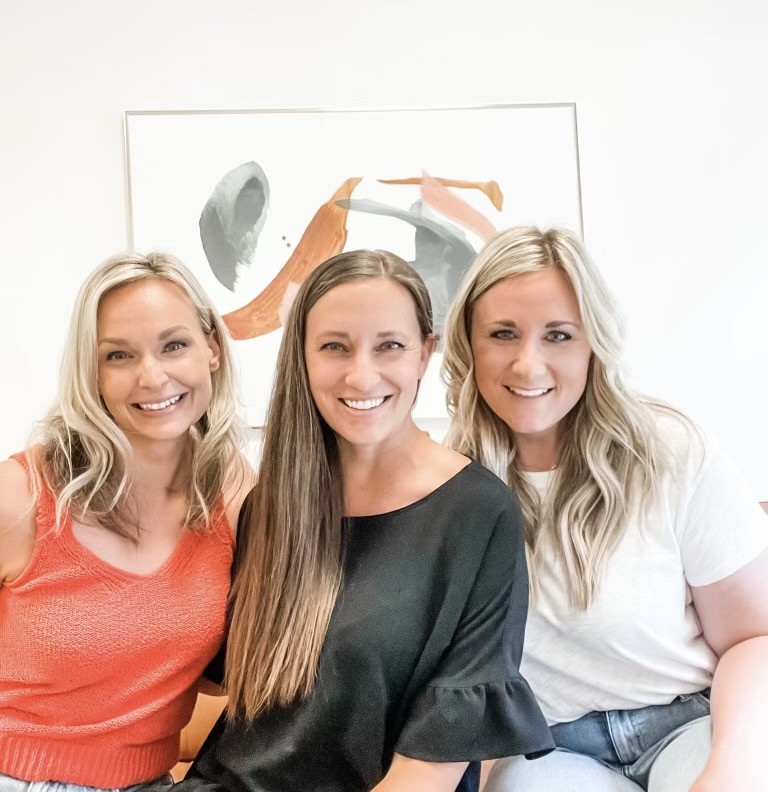 The contents of this site are opinions of The Childhood Collective PLLC partners unless otherwise noted. The information on this site is not intended to diagnose, treat, or prevent any type of medical condition and is not intended as personalized medical/psychological advice. Any decision you make regarding your and your family's health and medical treatments should be made with a qualified healthcare provider.